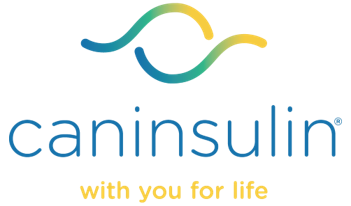 Ireland's No.1 insulin for pets1
About Caninsulin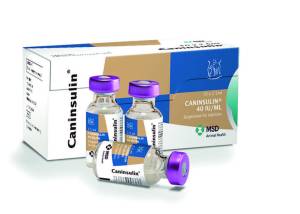 Caninsulin is the first insulin licensed for treating diabetes mellitus in both dogs and cats. It is registered in over 30 countries and has a history of more than 25 years of use in dogs and cats with diabetes. Caninsulin may be administered using U-40 syringes or via VetPen®, the first injection pen device designed for use in dogs and cats with diabetes.
Caninsulin is an aqueous suspension of 40 IU/mL of highly purified porcine insulin, consisting of amorphous and crystalline zinc insulin.
Clinical resources
A range of resources are available to support you in effectively managing diabetic dogs and cats.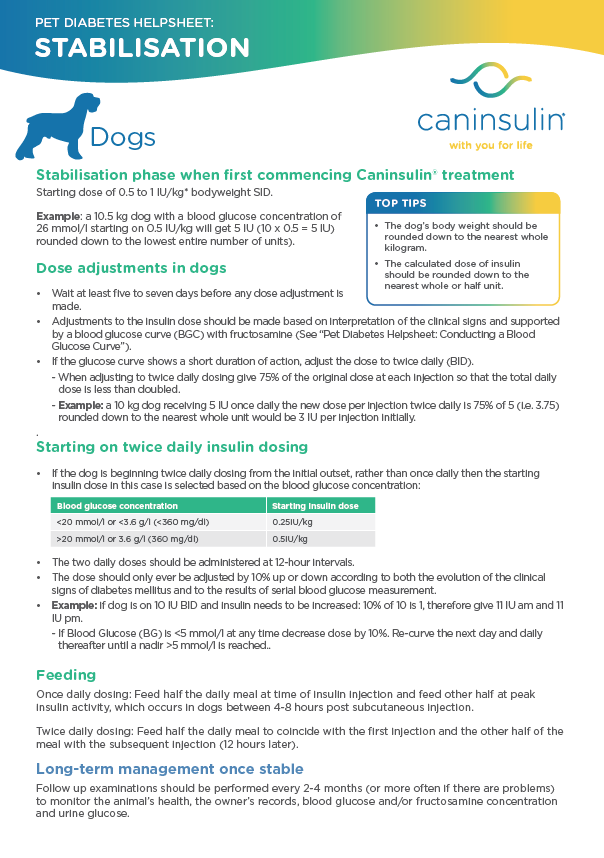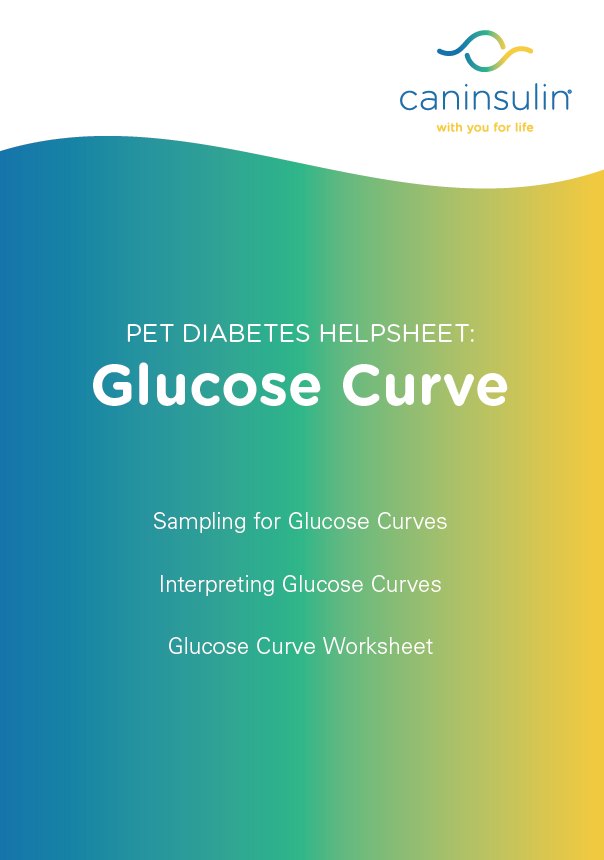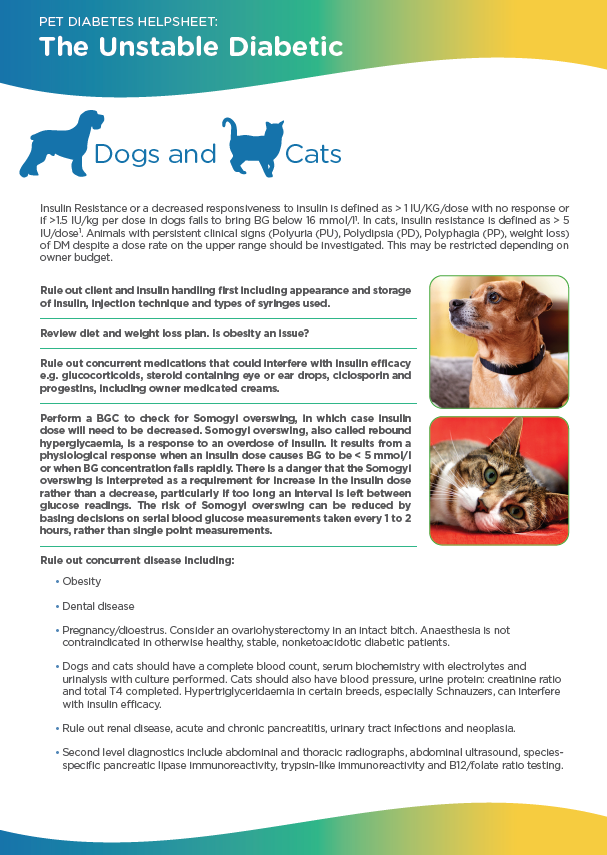 Pet owner communication tools
A range of digital and printed materials are available to help raise awareness of diabetes and support owners of newly diagnosed pets.
Digital resources
The Digital Content Hub has videos, images, infographics and suggested social media posts for your practice.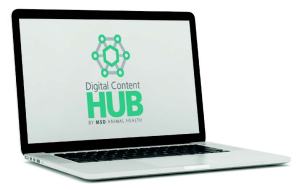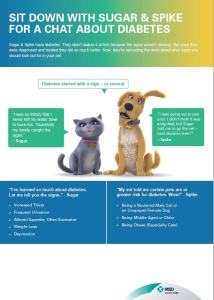 Printed materials
Materials include leaflets and posters for the waiting room, and comprehensive guides for owners of newly diagnosed pets. Speak to your MSD Animal Health account manager or contact us to request materials.
Pet Diabetes Tracker app
FREE PetDiabetes Tracker app makes diabetes management much easier and less worrying for pet owners.
Available on the App Store and Google Play.
Nurse clinics
Diabetes mellitus is a complex disease which requires significant commitment, even lifestyle changes, from a pet owner in order to achieve a successful outcome. With so much to learn, pet owners can find it a daunting experience, so high quality ongoing support and reassurance from the practice team can make a huge impact. Nurse led clinics can play an important role in this support.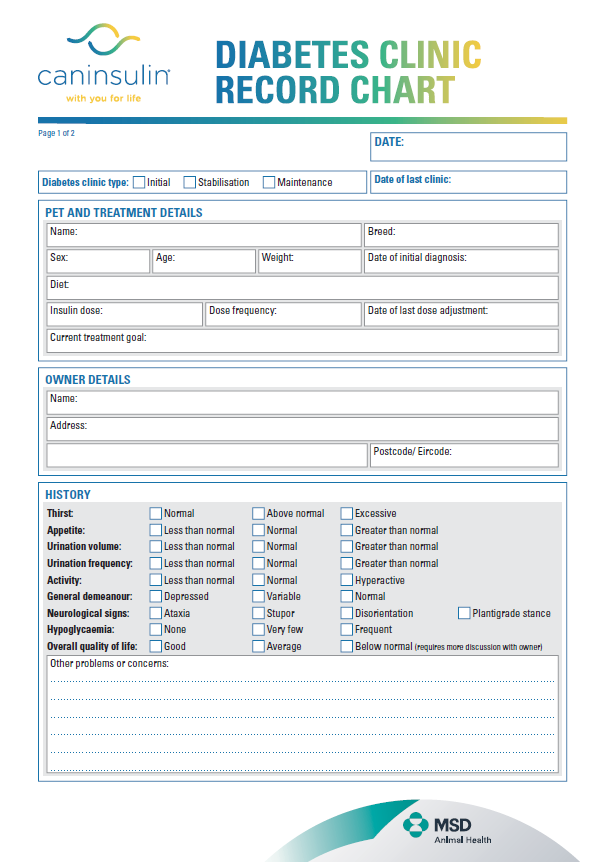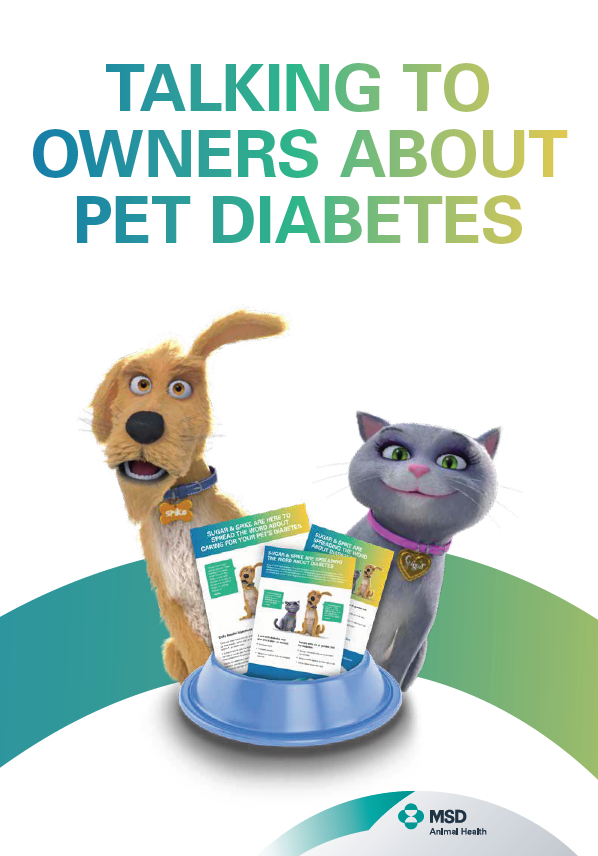 Education
In practice training
Our local highly trained technical team can provide in-person or virtual CVE-accredited training for the practice team – please contact your MSD Animal Health account manager to discuss your needs.
Pet Diabetes Advisor Course
Accredited for 4.5 CVE credits*
This is a comprehensive, modular online course, with six self-guided modules on aspects of diabetes in dogs and cats, including diagnosis and management. The content of the course is concise and informative so that it can serve as a reference for veterinarians, while being accessible to other members of the veterinary team.
Please note that you will need to log in using your MSD Animal Health account username and password to access the course. If you don't already have an account, you can register here.
*In order to receive your VCI approved CVE certificate, you will need to email MSD Animal Health to request it, after completing the course
Sure Petcare products
In addition to insulin, effective control of pet diabetes involves management of diet, exercise and hydration. Owners of diabetic pets may be interested in connected pet technology to help them monitor progress and manage their pet's condition.
Felaqua Connect
Felaqua Connect delivers fresh water and monitors drinking patterns
It has historically been challenging to monitor drinking behaviour and water intake in cats, yet it is an important indicator for many diseases, including diabetes. Designed with leading veterinary behaviourists, Felaqua Connect encourages cats* to drink and provides insights into their drinking behaviour, highlighting changes which may otherwise be missed.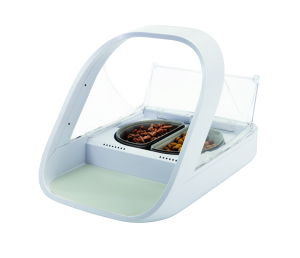 Connected feeders
The smarter way to feed pets*
Dietary management is an important element of diabetes control. The connected feeder helps to ensure that the right quantity of the right food, is fed to the right pet, which is particularly useful in multipet homes.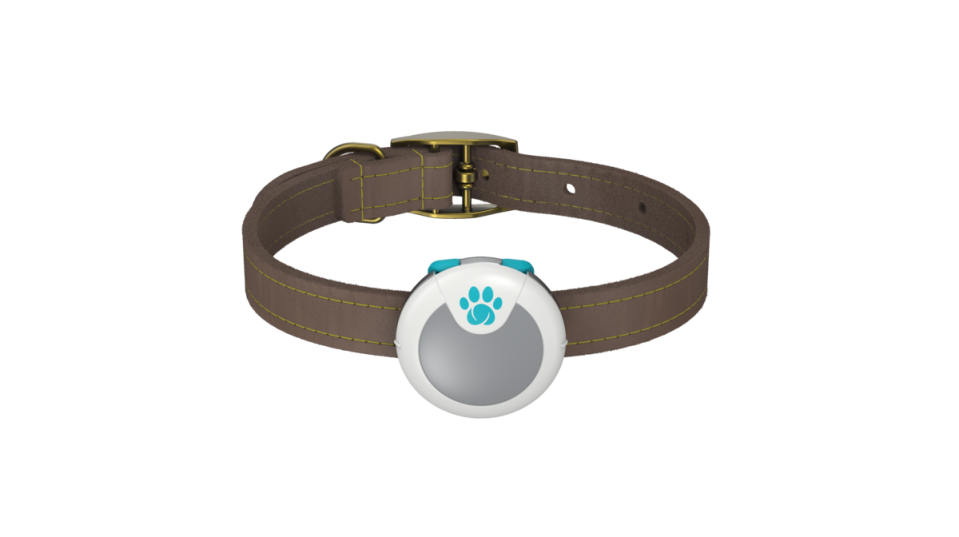 AnimoTM
A greater understanding of dogs' health and wellbeing
Exercise management is another important element in the multi-modal management of diabetes in dogs. AnimoTM is an activity and behaviour monitor for dogs that learns and interprets the unique activity and behaviour patterns of dogs. It can monitor activity levels, calories burned and sleep, providing important insights into overall health.
*Pets must be microchipped or have a RFID collar tag
1. Kynetec data, value sales of insulin products in Republic of Ireland and Northern Ireland, MAT Sep 2021
Caninsulin® contains 40 IU/ml of Porcine insulin present as 35% amorphous Zinc insulin and 65% crystalline Zinc insulin, and is indicated in cases of diabetes mellitus (insulin deficiency) in dogs and cats, where the required blood glucose levels are achieved by using an individually adjusted dose of Caninsulin.
Legal category: ROI: POM. NI: POM-V
Use medicines responsibly.
®Registered trademark. Caninsulin® and Caninsulin® VetPen® are the property of Intervet International B.V. or affiliated companies or licensors and are protected by copyrights, trademark and other intellectual property laws. Copyright © 2021 Intervet International B.V. All rights reserved.