Equilis Te, suspension for injection for horses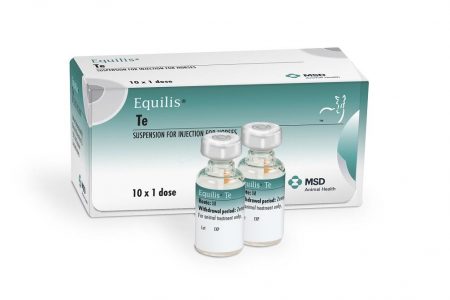 Equilis Te a vaccine against equine tetanus. Equilis Te may only be prescribed by your veterinary practitioner from whom advice should be sought.
Equilis Te contains Tetanus toxoid 40 Lf1 and the following adjuvants:Purified Saponin 375 μgCholesterol 125 μgPhosphatidylcholine 62.5 μgIt contains no chemical adjuvant but uses innovative ISCOM-Matrix technology. Equilis Te is for horses for routine use from 6 months of age.For uses, dosage, contra-indications and warnings please consult product leaflet. Further information is available on request. Use medicines responsibly.
Legal category
POM
Packaging Quantities
Box of 10 vials
Equilis Te Summary of Product Characteristics
For Summary of Product Characteristics click on this link.