One Dose.
Healthy* Ears.
Happy Dog.

3-in-1 Convenient Single-Dose Treatment for Otitis Externa
Discover the benefits of MOMETAMAX ULTRA™. With a novel combination of active ingredients, this treatment provides the best of 3 worlds1:
Gentamicin—a broad-spectrum bactericidal antibiotic
Posaconazole—the most potent broad-spectrum antifungal
Mometasone furoate—a topical high potency corticosteroid with few systemic side effects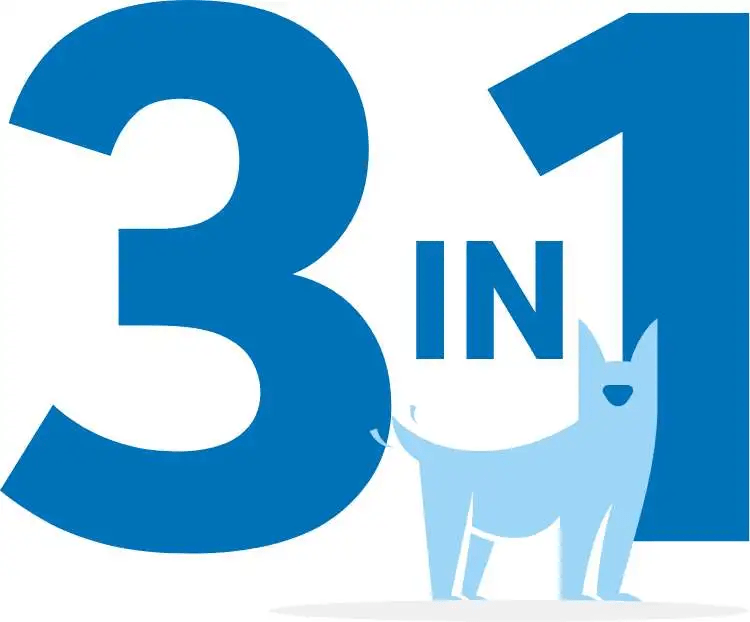 Novel Combination of 3 Active Ingredients


Gentamicin

Rapidly kills susceptible bacteria, including Staphylococcus pseudintermedius and Pseudomonas aeruginosa2
Extensive track record of safe use and limited resistance in canine otitis externa3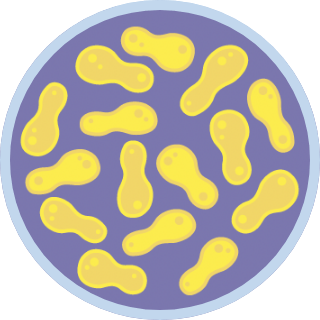 Posaconazole

Rapidly kills susceptible fungi, including Malassezia pachydermatis2
40-100x more potent in vitro against M. pachydermatis than clotrmazole, miconazole, nystatin and terbinafine1,4,5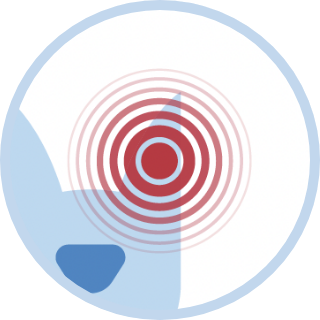 Mometasone furoate

A leading corticosteroid for otitis externa with a 10-year+ history
Reduces inflammation and resolves clinical signs (eg, redness, swelling, ulceration and discharge)
A Single-Dose, In-Clinic Treatment You Can Count On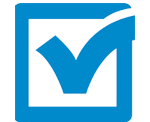 Innovation
Single-dose treatment
Novel combination of 3 active ingredients
Safety demonstrated in field studies, effective and convenient.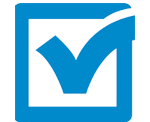 Improving Compliance
For veterinary professional use only
No administration struggles at home
Correct dosage ensured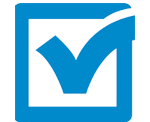 Increasing Certainty
One in-clinic administration
Simple dosing
Provides up to 6 weeks efficacy

Designed With a Dog's Ear
Anatomy in Mind
The 0.8-ml dose enters by gravity flow and coats the external ear
canal. No need to insert a syringe into the ear canal.

Veterinary Practitioner-Preferred Packaging
The multi-dose bottle of MOMETAMAX ULTRA contains sufficient product and syringes to treat 20 ears. The multi-dose bottle with syringes minimises inventory and shelf space. Add MOMETAMAX ULTRA to your portfolio of otitis externa medications.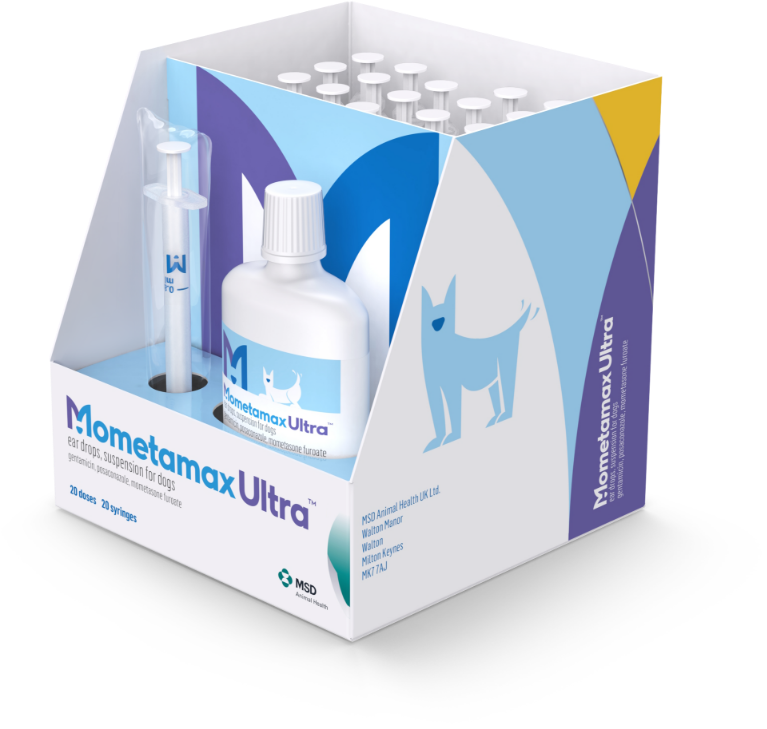 References: 1. European Medicines Agency. Mometamax Ultra: EPAR – Product Information & Public Assessment Report. 2022. 2. Paterson S. J Small Anim Prac. 2016;57:668-678. 3. Bourely C, Cazeau G, Jarrige N, et al. Epidemiol Inf. 2019;147:1-10. 4. Peano A, Johnson E, Chiavassa E, et al. J Fungi. 2020;6:93. 5. Bourdeau P, Marchand AM, Etore F. Vet Dermatol. 2004;15:46.
*.L.Heuer; C. Wilhelm; O. Roy; W.Löhlein; O. Wolf; E. Zschiesche:
Clinical microbiology, safety, and efficacy of a single in-clinic dose
of gentamicin, posaconazole, and mometasone furoate in dogs
with otitis externa; Presented at WSAVA Congress; Lisbon, Portugal;
September 27-29, 2023.1.