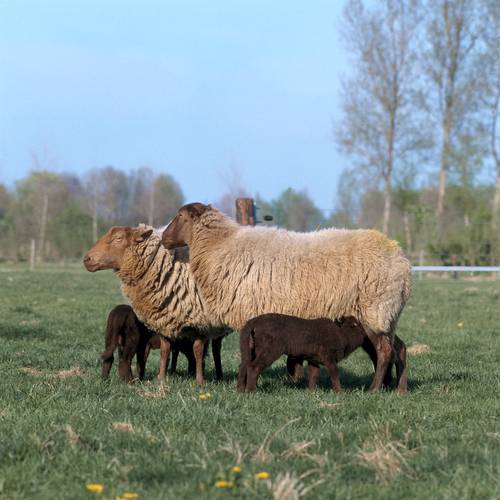 MSD Animal Health Webinar Thursday 14th September 2017
Title: The Role of the Veterinary Practitioner in Sheep Lameness


MSD Animal Health will be streaming a recorded webinar on 14th September 2017 from 7pm. The webinar will be streamed directly to mobile devices and computers. 1 CPD point will be awarded to those who view the webinar remotely. Please use the following link for remote access: https://event.on24.com/wcc/r/1479119/49795AD02A74F70BF3CDF97A536AFECD

Mr. Finbarr Kiernan MRCVS of Cavan Pet Hospital discusses the vital role that veterinary practitioners have on combatting lameness in Irish flocks. Finbarr highlights the importance of identifying the causes of foot lameness and further demonstrates the significance of differentiating the conditions. Dr. Joe Angell BVSc MSc DipLSHTM PhD MRCVS, Veterinary Practitioner with Wern Vets in North Wales and Honorary Fellow of University of Liverpool, examines the conditions, epidemiology and clinical signs of the disease concluding with control and prevention mechanisms available to veterinary practitioners in relation to Irish farms. Joe focuses on the significant impact the 5 point plan can have in tackling footrot in Irish flocks.

The 5 point plan for lameness control:

1. Cull
2. Avoid the spread
3. Treat
4. Vaccinate
5. Quarantine

Based on the records collected on pedigree flocks by Sheep Ireland, an average of 10% of ewes and 17% of lambs have shown signs of lameness. Sheep Ireland also report that the data they have collected indicates that some bloodlines are more resistant to lameness than others. Based on recent studies, lameness can cost up to €16.50 on a per ewe basis.

There are six common causes of lameness in sheep and it is important to be able to recognise these conditions. Occasionally mixed disease can occur, for instance foot rot and CODD but footrot and scald are the most common causes of lameness. Recent research provides evidence that scald and under-running footrot are two stages of the one disease process, namely footrot. This is clinically significant and highlights that both scald and under-running footrot should be treated and managed as one disease.