Ileitis
Ileitis is the common name of Porcine Proliferative Enteropathy (PPE):
– Enteropathy, because it affects the intestine
– Proliferative, because it causes the proliferation of the immature cells in the intestinal crypts (enterocytes)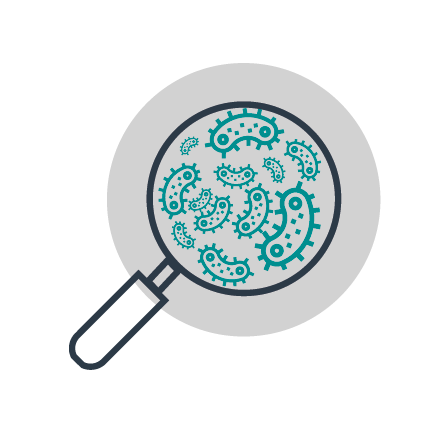 Acute Form: 4-12 month old pigs1
– Acute haemorrhagic syndrome1
– High Mortality
– Mainly affects replacement gilts and fattening pigs near their slaughter age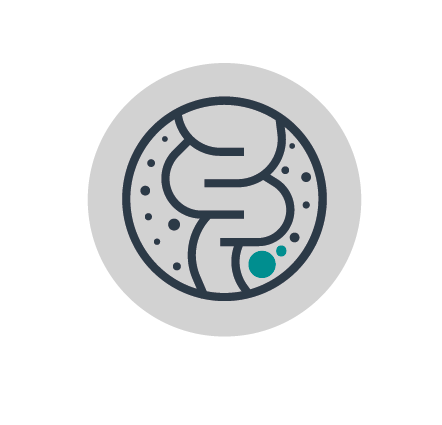 Subclinical Form: late nursery stage1
– Without evident diarrheoa
– Decrease in growth rate (worse FCR and ADWG)
– In Europe in appears after weaning (earlier than in America)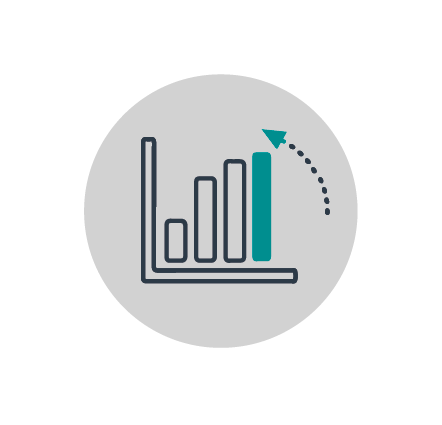 Chronic Form: 6-20 week old pigs1
– Intestinal adenomatosis (PIA), diarrhoea (7-10 days)
– Lack of homogenity in the batches

TURNING AN INVISIBLE ENEMY INTO A VISIBLE PROFIT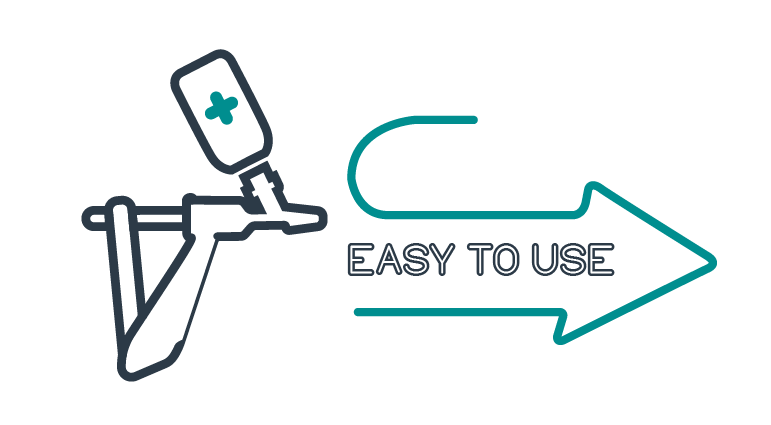 • Intramuscular injection
• Accurate 2ml dose
• Ideal for small or large groups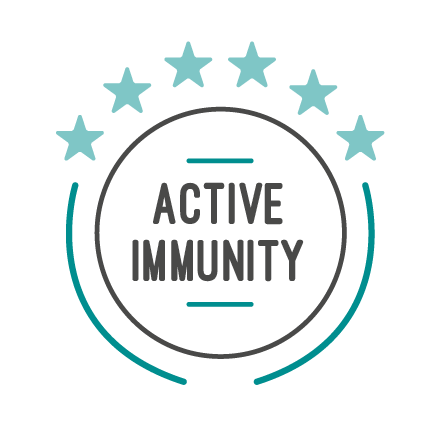 • The first injectable vaccine in Europe to control Lawsonia intracellularis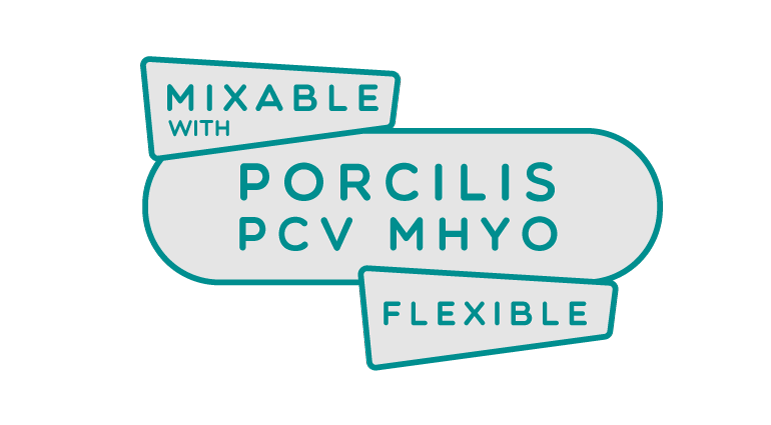 Inactivated vaccine for flexibility of use.
• Can be mixed with Porcilis
PCV M Hyo
• Antibiotics not restricted
• No impact on feed or water
treatments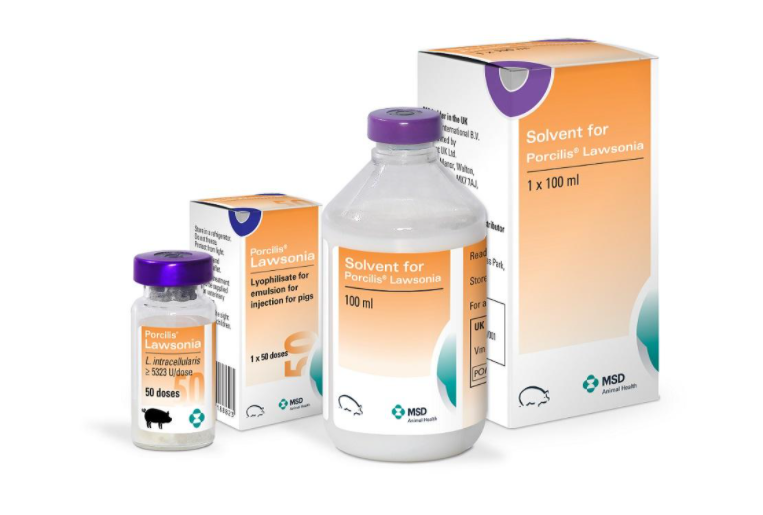 Porcilis Lawsonia lyophilisate and solvent for emulsion for injection for pigs
Qualitative and quantitative composition: Each dose of 2 ml reconstituted vaccine
contains inactivated Lawsonia intracellularis strain SPAH-08. Adjuvant (solvent):
Light mineral oil and aluminium hydroxide
Target species: Pigs Indications for use, specifying the target species: For the active
immunisation of pigs from 3 weeks of age to reduce diarrhoea, loss of daily weight
gain, intestinal lesions, bacterial shedding and mortality caused by Lawsonia intracellularis
infection. Onset of immunity: 4 weeks after vaccination. Duration of immunity:
21 weeks after vaccination.