An oral solution containing 0.5 mg/ml halofuginone lactate for use in calves. This product may only be prescribed by your local veterinary practitioner from whom advice should be sought.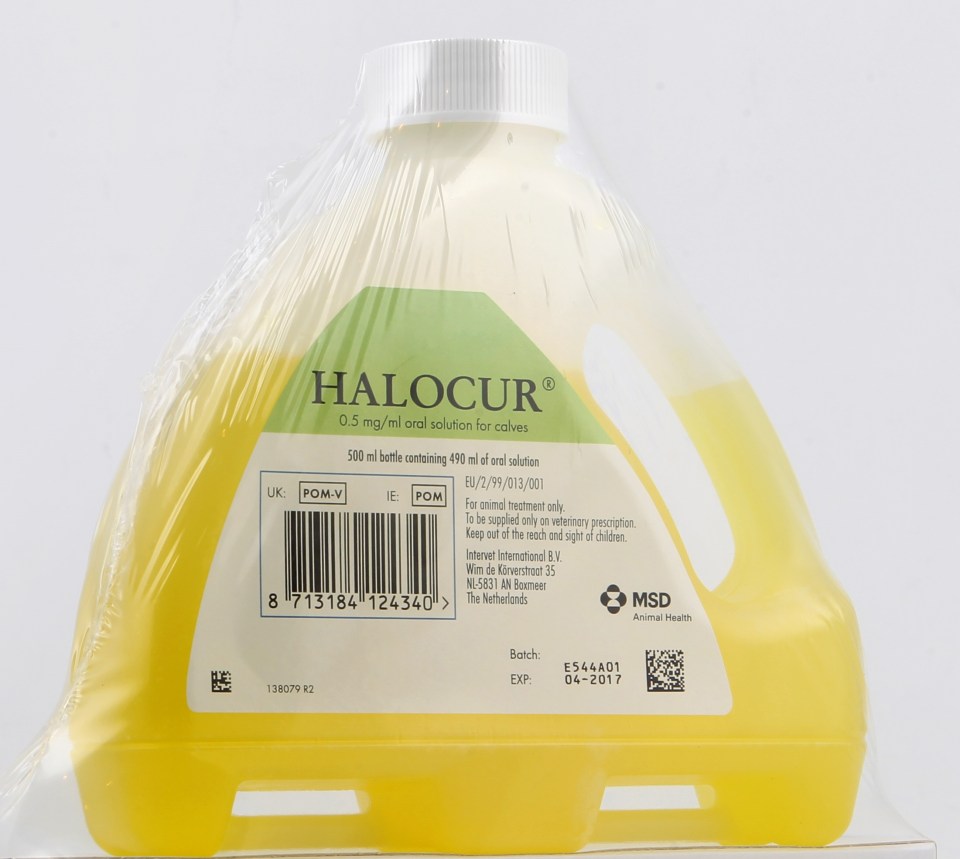 A pale yellow solution for oral administration containing 0.5 mg/ml halofuginone lactate in aqueous excipient.
For uses, dosage, contra-indications and warnings please consult product leaflet. Further information is available on request. Use medicines responsibly.
Legal Category:
POM
Packaging quantities:
490 ml, 980 ml with associated pump delivery device.
Halocur Summary of Product Characteristics
For Summary of Product Characteristics click on this link.